Rimbey Minor Soccer Outdoor Season Registration
---
Hello soccer families and welcome to our website!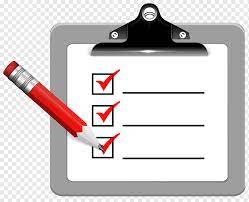 REGISTRATION PERIOD:
Our online registration is set to start Feb 1- Mar 1 2023 and we look forward to seeing you all back again!
We will not be accepting late registrations beyond this period as we require time to organize coaching and apparel.
AGE REQUIREMENTS:
U5 = under 5 (eg. aged 3 or 4 on January 1, 2023)
U7 = under 7 (eg. aged 5 or 6 on January 1, 2023)
U9 = under 9 (eg. aged 7 or 8 on January 1, 2023)
U11 = under 11 (eg. aged 9 or 10 on January 1, 2023)
U13 = under 13 (eg. aged 11 or 12 on January 1, 2023)
U15 = under 15 (eg. aged 13 or 14 on January 1, 2023)
U17 = under 17 (eg. aged 15 or 16 on January 1, 2023)
PLAN FOR THE SEASON:
House league for U5-U9: TUES and THURS at 5-6 pm start date is TBD. House is outdoors only and does not start until the fields are ready (we will keep you posted)
U9 travel league (alternate choice vs U9 house): times for practices and game TBD.
Competitive team (u11 and up) practice dates/times will be set by coaches and game times will be set by the league (will vary, depending on age, number of teams submitted to CASA etc)..
START TIMES:
Our house season will start as soon as possible in April (this will depend on weather and field conditions).
We will start indoor training for competitive outdoor groups (u11 and up) as soon as possible, depending on coaching and team numbers.
Please be sure you have shin pads for your child as this is mandatory.
FEES:
When you register your child for soccer there is a nonrefundable $5 fee, then the remainder of the payment will come out April 1st.
-U5 $80
-U7 $120
-U9 $120 HOUSE ** note, please choose ONE u9 option, not both.
-U9 $140 MINI TRAVEL
-U11 and up $200
The online registration link is below: OPEN FEB 1
http://RimbeyMinorSoccer.rampregistrations.com
CANCELLATION POLICY for RMSA:
-The $5 registration fee is non-refundable for all registrations.
-After the season begins (when full payment is taken) there are no refunds. An occasional exception can be made in the case of an unexpected injury or issue, but is at the discretion of the board.
-Cancellations between the end of registration but before the season's final payment occurs will typically involve an additional small fee, to cover the cost of equipment and uniforms ordered
HWY CLEAN UP AND AGM:
We will be partnering with the Lion's Club again season to provide volunteers for a highway clean up day. This helps us to offset the cost of our field maintenance and helps us keep your fees as low as possible.
We ask for your support in this endeavor and look forward to a successful day--likely sometime in June, date TBD.
We will hold our annual AGM outdoors in the coming months, date TBD.
BOARD MEMBERS AND COACHES WANTED:
We are in need of coaches and board members--our organization cannot run without community and parental support. If you have coached with us before, please register through RAMP as you have previously.
If you have questions about the board, or coaching, please contact us at rimbeyminorsoccer@gmail.com.
Thanks and happy registering from the RMSA board!